Your First Visit: FAQs
Church of the Saviour is a warm and welcoming congregation. We want you to feel comfortable from the moment you first step inside, and we understand that it can help to know what to expect when you join us for Sunday Worship. Here are some answers to questions you may have.
What should I wear to church?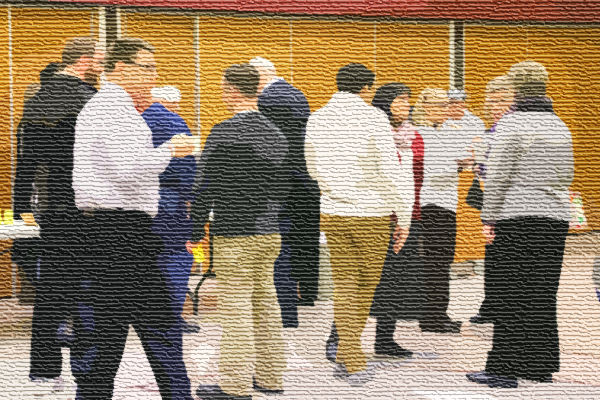 Dress is casual at CoS. While you won't be out of place in your new dress or tie, you'll also find jeans and t-shirts here, and everything in between. Wear whatever you find comfortable.
How early do I need to arrive?
Our Sunday service begins at 9:30am, and most people arrive within the 10 or 15 minutes before that. Our parking lot and sanctuary have plenty of room, so you won't need to search for a spot even if you arrive at the last minute.
Where are you?
GPS: Type "180 N 68th Ave. 49404" into your phone or GPS.
Map: Click here for a map.
Directions: Take I-96 to exit 16 (68th Ave). Turn right and drive past the fast food restaurants to the roundabout. If you haven't had much experience with roundabouts, they're easy: Just wait for both lanes to clear and then enter the roundabout, driving counter-clockwise (to the right). Signal and exit the roundabout when you've gone halfway around, so as to continue on 68th Ave. If you're in the right lane, merge left as this lane ends just past the grocery store. Pass the animal clinic and the church will be on your right.
Where should I park?
Most people park in the large lot behind the church. You can access this from either driveway. The main doors face this lot and are located right in the center of the building.
What should I expect once I'm inside?
If you enter through the main doors, you'll be met by this week's greeters, who will welcome you warmly. Just past them you'll see a table with various materials, including this week's bulletin and an activity sheet for the kids. Help yourself to anything you'd like. There are coat racks along the sides of the lobby with plenty of hangers for your family's coats. You can remain in the lobby to greet other people if you like, and may proceed into the sanctuary whenever you're ready.
Where are the bathrooms?
On one side of the lobby is the sanctuary, visible through large glass windows. On the other side of the lobby is a short hallway leading to the gym. The bathrooms are in this hallway.
What about my kids?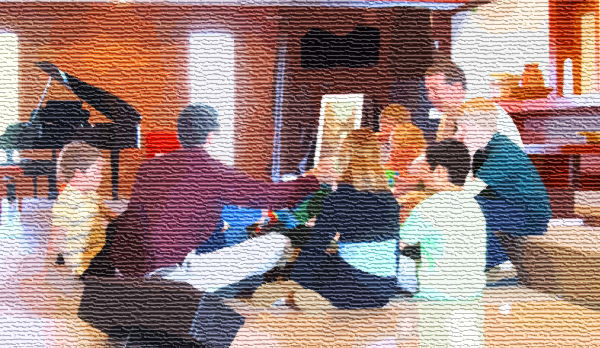 Children of all ages are welcome to join us for worship. There is usually a children's time near the beginning of the service, where the children join the pastor up front for a message just for them. (Though it's often a good source of chuckles for the grown-ups as well!) We also have a nursery, staffed by church members who have passed a background screening. You may leave your young ones with them at any time before or during the service if you would like to focus on worship while the kids play or sleep in our comfortable nursery.
Where should I sit?
Wherever you like! Although many people tend to sit in the same place every week, there's no seating chart or "family pews". (We don't even have pews, but rather individual seats so we can switch things up every now and again.) If you want to make the pastor feel good, head for the front, but wherever you're comfortable is fine. Note that there are heating/cooling units on the wall, so you may wish to avoid sitting very near them if you would prefer not to have them blow on you.
What's the service like?
A typical service will include singing newer songs led by our praise team, and sometimes a more traditional hymn later on, a time for the congregation to share joys and prayer concerns, a sermon (don't worry- our pastor packs a lot into a short time), and an offering, though guests are encouraged to pass the plate and let the members support the church's ministry. The whole service usually lasts about an hour.
What happens after the service?
After the service you are welcome to join us in the gym for refreshments- just follow the crowd. After that, during the school year there are Sunday School classes for all ages, including adults. If you are interested, the pastor can get you pointed in the right direction.
We'd love to have the chance to meet you and hope you'll stop in soon!