What's Next: Getting More Out of Church
Everyone is welcome to participate at the level that best meets their needs, whether that's simply attending worship services, joining a group, or volunteering. Here are some of the opportunities you'll find at Church of the Saviour.
Communion

On the first Sunday of each month, Communion is offered during the worship service. It is open to all, including children, who believe Jesus died to forgive us of our sins. You do not need to be a member of this or any church, only to believe, and you are welcome at the table.
Communion is unique at Church of the Saviour. Rather than passing the bread and the wine (grape juice) in the rows, the congregation is invited to sit together at the table as Jesus' disciples did and partake of the elements there. (If you cannot or do not wish to come forward, an elder will serve you in your seat.) This tradition has proved deeply meaningful for many throughout the years.
Choir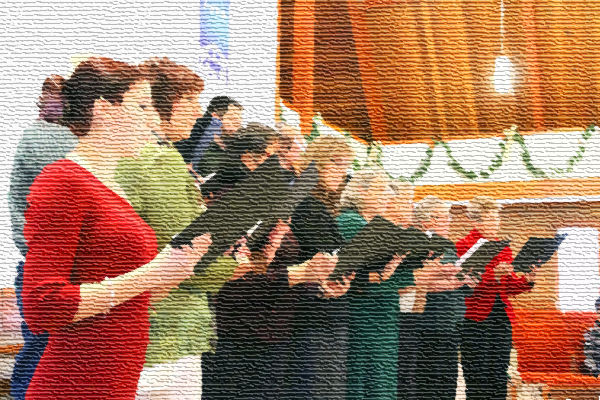 The choir meets seasonally to practice and perform a variety of music, from the traditional to the upbeat. All voice ranges are welcome, but be prepared for shenanigans from the back row.
Praise Team
Make a joyful noise! Whether you play an instrument or like to help lead the congregation in singing, there's always a spot open on the praise team.
Sound Booth
Prefer to participate behind-the-scenes? No one notices when a good sound booth technician is at the helm because things just work, and that's exactly the way the technicians like it.
Special Needs
Sometimes those with special needs feel God's love the most deeply, and they are welcome at Church of the Saviour. You can offer to drive the church van to pick up residents from a nearby nursing home, or to sit with them during worship.
Sunday School
During the school year there are Sunday School classes from 11am - noon for all ages, including adults.
Bible Study
There are various Bible Study groups that meet during the week.
YAHs
No matter what your driver's license says, you are still Young At Heart! This group offers activities for the retired and soon-to-be retired.
Vacation Bible School
A fun week for kids during the summer! Church of the Saviour often will partner with another local church to offer a great program for the kids.
Summer Camp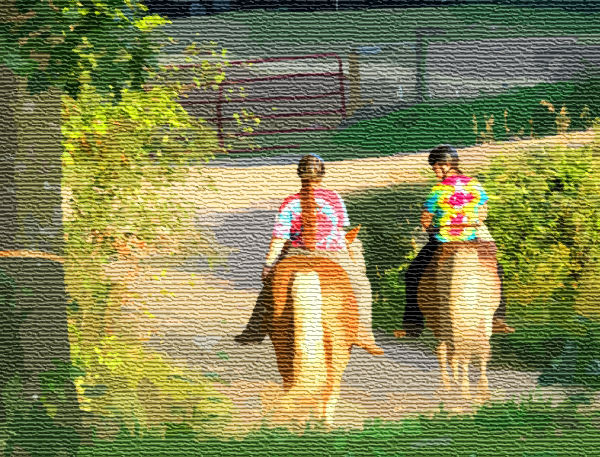 An essential part of every kid's childhood! Church of the Saviour has partnered with Camp Geneva on Lake Michigan and Cran-Hill Ranch "up north" to send your child to camp at a discounted rate, with scholarships available to those who need them.
Events
Church of the Saviour has various events throughout the year. These might include things like potlucks, Game Night, Ladies'/Men's Night Out, retreats, and special after-church treats, to name just a few.
Mission Opportunities
These are constantly changing, but there is always something worthwhile to support with your talents or finances. Some examples might include home repair missions locally and out-of-state, medical missions to Nicaragua, chemo bags and shawls, and drives for school supplies, blankets, coats, canned goods for Coopersville Cares, magazines for veterans' homes, and goats for developing nations. Check the Sunday bulletin for current opportunities!
Councils
Anyone is welcome to join a council/committee that reflects their passion. Councils at Church of the Saviour include:
Education: Help decide on the curriculum for Sunday School classes. This is the place for teachers and teachers-at-heart.
Church Life: If you love events, you'll fit right in here. Dream up new events and help plan existing ones, and a good time will be had by all!
Christian Action: Passionate about helping others? This group identifies areas where a need exists and decides on the best way to meet that need with the resources available.
Property: These fine folks keep the church building and grounds spruced up and in top working order. If you like working with your hands, they'd love to have you join them!
Worship: A lot of planning goes into each Sunday morning service, and these people pull it all together.
Membership
You don't need to become a member to enjoy most of what Church of the Saviour offers, but membership is open to all who profess Jesus Christ as their Lord and Saviour. Members can vote in congregational meetings, request baptism for their children, use church facilities for family events, and are eligible to be nominated to serve in leadership positions such as elders and deacons. See the pastor or a current elder for more information.