Donate to CoS
Your contribution matters! Church of the Saviour relies on the support of donations to provide its services and maintain its facilities.
How can I donate?
In addition to the usual check or cash in the offering plate passed during Sunday services, you can mail a check, have your bank schedule ACH transfers, or donate online. Scroll down to see how you can even donate without spending any extra money!
Click the button to make a secure online donation through PayPal for Nonprofits. If you have an envelope number with Church of the Saviour, be sure to make a note of that when making your donation.
Online Donation FAQs
Do I need a PayPal account to donate online?
Nope! You can easily donate with just a credit card. Having a PayPal account will save you a little time because you can use a saved payment method, but it's still very fast and easy to donate without an account.
Is donating online secure?
Yes, it's very secure. The entire transaction takes place through PayPal's server, and no financial information is shared with us.
Can I set up a monthly donation?
Yes! When you make your donation, you can choose whether to make it a one-time or a recurring donation.
Will my donation get recorded at church for my tax records?
Yes, if you have been assigned an envelope number your donation will be recorded. You can help by putting your envelope number in the "Notes" field when making your donation.
Does it cost the church anything for me to donate online?
There are some small processing fees, so if you wanted to add a little to your donation to help with these, that'd be great, but it's up to you. Church of the Saviour is grateful for any donation, large or small!
Donate for free!
You can also make the money you're already spending go further:
Amazon Smile
Set Church of the Saviour as your chosen charity when you shop at smile.amazon.com and Amazon will contribute a portion of your purchase to CoS! It looks and works exactly like regular Amazon- your order history and wishlists are all there and everything costs the same- but some of what you spend comes back to Cos.
Note: If you use the Amazon app, you will need to opt-in to have your purchases count. Or you can use the app to shop, but then switch to your mobile browser at smile.amazon.com to complete checkout, and it'll still count.
Tip: Buy Amazon SCRIP (see below) and use it to pay to make your money go even further!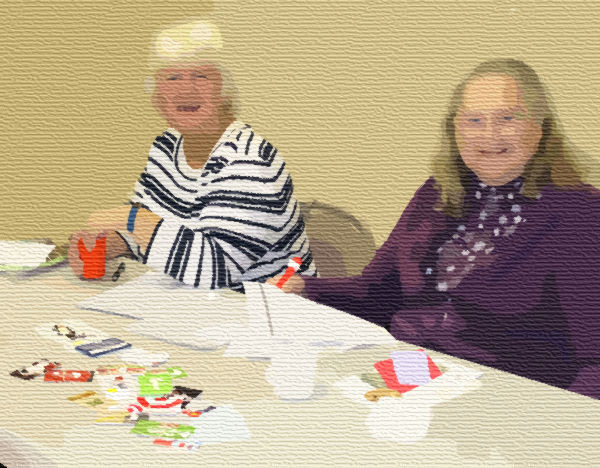 SCRIP
SCRIP is a gift certificate fundraiser that lets you eat and shop at the places you already do, with a portion of your purchase going to support Church of the Saviour. CoS purchases gift certificates to popular stores, restaurants, and services at a discount, then you buy them for face value and the difference goes to support the church. Shop where you normally shop and pay with your gift cards- simple!
There are two ways to get your gift certificates at the SCRIP table in the gym after worship:
Choose from the selection of popular cards in stock at the table.
Pick up an order form with many more options and order exactly what you need for yourself and for gifts. Orders arrive in 4 - 11 days and can be picked up at the SCRIP table or the church office.
Thank you for your generosity!